Heat Pump Repair in Madeira, OH
If your heat pump is giving you problems or has broken down completely, we encourage you to call the heat pump repair experts at Madeira Heating & Air. Our NATE-certified staff offers comprehensive HVAC services to homeowners in Madeira and throughout Southwestern Ohio and the Miami Valley Ohio area.
Madeira Heating & Air is proud to be a part of the Five Star Heating & Cooling Group Family. We are a reputable, trusted name for expert residential heat pump repair in the Greater Cincinnati area. We offer emergency heat pump repair services around the clock throughout the Greater Hamilton County area every day of the year. If your heat pump isn't running like it should or is underperforming, we also offer low-cost heat pump diagnostics without any obligation or strings attached. 




100% Satisfaction Guaranteed
Save 10% on a Service Call Today!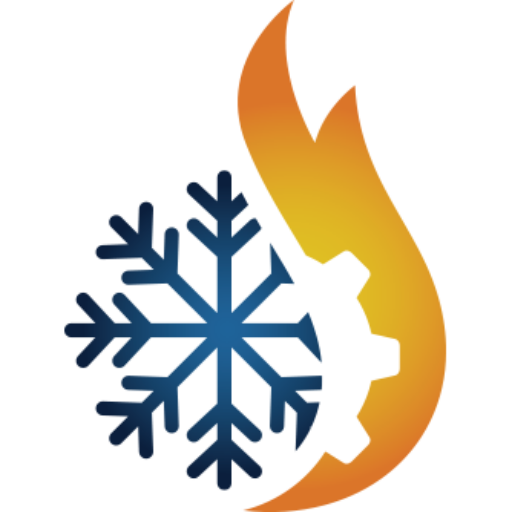 10% off Service Call
Book Now
If you begin having issues with a heat pump and need help figuring out what's causing the problem, you need a licensed HVAC technician who can perform heat pump diagnostics. This pinpoints your problem precisely without any guesswork. 
We at Madeira Heating & Air offer low-cost heat pump diagnostics throughout the Greater Cincinnati Ohio area. We use the latest tools and technology the HVAC industry has to offer and we send expert heating and cooling technicians who are highly trained, friendly, and fully insured.
4 Signs You Require Heat Pump Repair Work Performed

Are you having problems with a heat pump in the Greater Cincinnati area? There are several signs to keep an eye out for that can tell you when a heat pump is in need of reliable repair work to be performed by an expert like Madeira Heating & Air. Those signs include the following: 

You're Unable to Alternate Modes
Heat pumps utilize a reversing valve that is necessary to alternate between heating mode and cooling mode. When the seasons change, if this valve gets stuck or becomes defective and you aren't able to switch the flow, you will need a repair service from a company like Madeira Heating & Air to change from cooling to heating or vise versa.

Inadequate Airflow
Poor airflow is hard on your heat pump's equipment. Eventually, airflow issues cause the system to overheat or break down. If you consider the cost of heat pump installation and heat pump replacement, you'll probably realize why we emphasize airflow and keeping an eye on it and frequently checking your air filters. If you're having air flow problems with your heat pump, you should call Madeira Heating & Air right away before the problem escalates.

Excessive Icing or Heavy Frost Formation
 If a heat pump is operating properly, it should be running defrost cycles to prevent ice formation during the wintertime. If this cycle isn't running properly or you begin to notice ice or frost building up on the outdoor unit, it's a problem that might require repair work from an expert like Madeira Heating & Air.

Unusual Noises or Sounds
 Strange noises or newer sounds that aren't familiar are a common warning sign there's a problem with your heat pump. Metal scratching, banging, clanging, squealing or anything else that sounds out of place is a red flag that should not be ignored. In the best-case scenario, it could be a warning sign of wear or damage. If it gets addressed right away you can avoid major damage that's far more serious.
Emergency Heat Pump Repair Experts Serving Madeira, OH
If your heat pump isn't performing the way it used to, or if it's not working at all, it's time to call an HVAC expert that offers top-notch heat pump repair services at affordable prices. In short, it's time to call Madeira Heating & Air. We at Madeira Heating & Air offer 24/7 Emergency Heat Pump Repair Services every single day of the year.
Is your heat pump giving you problems when you are depending on it for comfort? Don't sweat it! Madeira Heating & Air is the company to call when you have a heat pump breakdown or need heat pump repair services in the Miami Valley Ohio area and throughout Southwest Ohio. Madeira Heating & Air is a proud member of the Five Star Heating & Cooling Group Family of top-rated HVAC companies. With a reputable name in the HVAC industry homeowners trust, we have a long proven track record of excellence. Customer satisfaction is always guaranteed across the board and we offer extended hours of customer support.
When you call Madeira Heating & Air for help with any sort of problem with a heat pump, our friendly NATE-certified heating and cooling technicians are dispatched right away to fix your HVAC problem in a fast and affordable manner.
General Heat Pump Repair Questions & Answers
What is emergency heat on a heat pump?
If you own a heat pump and see an "emergency heat" setting, this is a setting that controls your home's backup source of heat or backup heating system. If you have an emergency heat thermostat setting, this means you probably have a heat pump in addition to an electric, gas, oil or hot-water backup system for those especially cold temperatures that require extra heat. When used, instead of working with your main heat pump, your backup is working alone.
What are common heat pump problems?
Some of the most common types of problems that can arise in a heat pump include when the unit blows cold air and it's supposed to be in heating mode or the unit running continuously while in moderate weather. Additional problems can be caused by the outdoor unit getting blocked because of airflow problems or the outdoor unit freezing up, which is often related to low levels of refrigerant. 
How do you find out if you need to replace your heat pump?
Heat pumps take on a toll after multi-seasonal usage over the years. Like any other mechanical equipment that gets used a lot, your heat pump can become more prone to problems. If your heat pump makes squealing, grinding or loud banging sounds while it is in use, these are common signs the equipment needs professional attention. If you nitice any of these noises or other warning signs or ongoing problems, it might be time to plan to replace your unit (especially if it's older than 10 or 15 years) with a newer Amana heat pump installed by Madeira Heating & Air. It's best to do this sooner rather than later. With Amana's quality and warranty coverage, as long as you maintain your new heat pump, you won't ever have to worry about replacing it again or installing a new heat pump in your southwestern Ohio area home.