Madeira Heating & Cooling Reviews
When you have any sort of work done on your home by a contractor, it's important to check that contractors references or reviews. Home comfort equipment is no different. If anything, it's more important to check when having worked on comfort equipment because a heating and cooling company's reputation, references and reviews are essential.
Because HVAC systems involve expensive heating and cooling equipment that involves complicated parts and components, it's essential a homeowner finds and hires a company that knows what it's doing, preferably an established local company with a good track record. If you do your homework, we believe you'll see Madeira Heating & Air is that company.




100% Satisfaction Guaranteed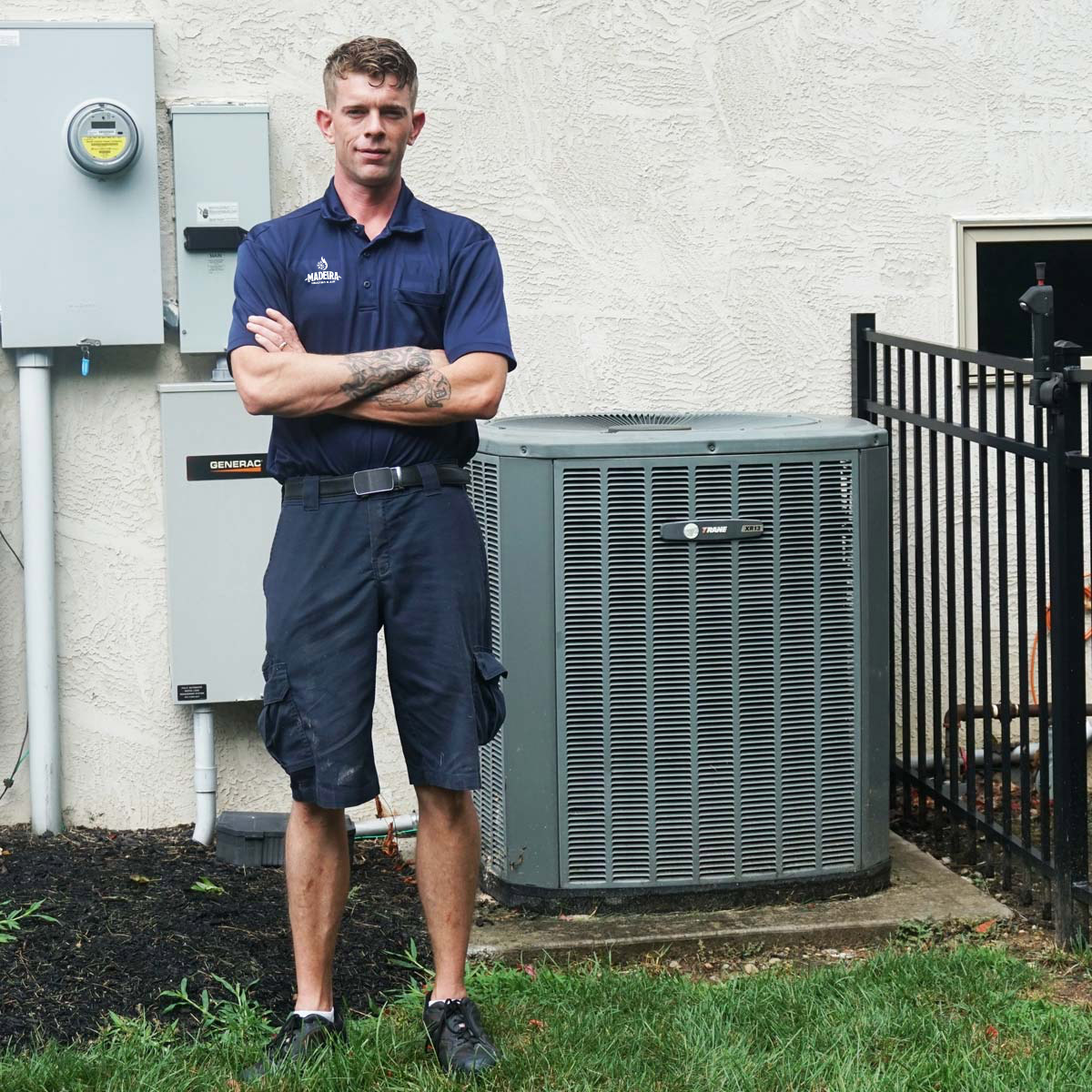 Why Choose Us?
We at Madeira Heating & Air stand behind all the work we do with a 100 % customer satisfaction guarantee across the board. Our long list of HVAC products and services includes everything related to HVAC equipment and Indoor Air Quality (IAQ) technology — including emergency HVAC repair services, A/C replacement, preventative maintenance, A/C repair, A/C installation, residential furnace services, 24-hour furnace repair, furnace installation and furnace replacement. We sell all the home heating and cooling industry's top-of-the-line equipment at prices you won't find anywhere else.
We also offer all types of heat pump services, including heat pump replacement and emergency heat pump repair services. If you are having issues with your home's heating or air conditioning unit or need to know what's wrong with your HVAC unit, we offer low-cost expert diagnostics on all types of home comfort equipment at the lowest prices in the market without any stipulation or strings attached for the actual repair. We offer preventative maintenance services, furnace tune-ups, furnace safety checks and A/C tune-ups at competitive price rates with maintenance agreements and service agreements at discounted rates for customers looking to take care of their HVAC system.