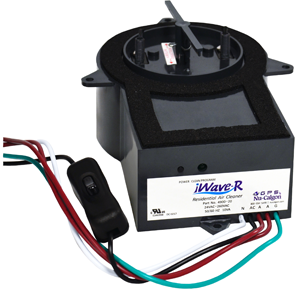 iWave-R Air Purifier Services in Madeira, OH
Your air purification experts here at Madeira Heating & Air sell and install the industry's latest ionization air purification products like the iWave-R at the most competitive prices in the Greater Cincinnati Ohio area. There aren't many indoor air quality systems on the market that improve indoor air quality while neutralizing odors and removing bacteria, viruses, smoke and more. Additionally, it helps remove a wide range of other types of indoor air pollution. The iWave-R is the latest air ionizer from Nu Calgon. In short, the iWave-R does it all when it comes to cleaning and neutralizing indoor air. Using the latest air purification technology, the product stands out for being highly effective, highly affordable, and best of all, extremely low maintenance. If you have an air quality problem in your home or would like to ensure you don't allow germs or viruses to circulate in your air supply, we at Madeira Heating & Air suggest giving the iWave-R some consideration.
When it comes to improving indoor air quality, no other product compares to the new iWave-R. This novel product outperforms other IAQ products in terms of affordability and effectiveness.  The iWave-R kills all the harmful microscopic organisms in the air supply, including bacteria, mold spores, viruses, pathogens and germs. Additionally, the iwaver removes odors in the dwelling and smoke to improve your indoor air quality without making any noises. The system is out of sight and it never requires maintenance. Essentially, the iWave-R is designed to clean itself.
In short, this popular Indoor Air Quality application does it all and it does it in a safe, quiet, effective and affordable manner. If this sounds like something you could use in your home in the Greater Cincinnati area, call your friends at Madeira Heating & Air today.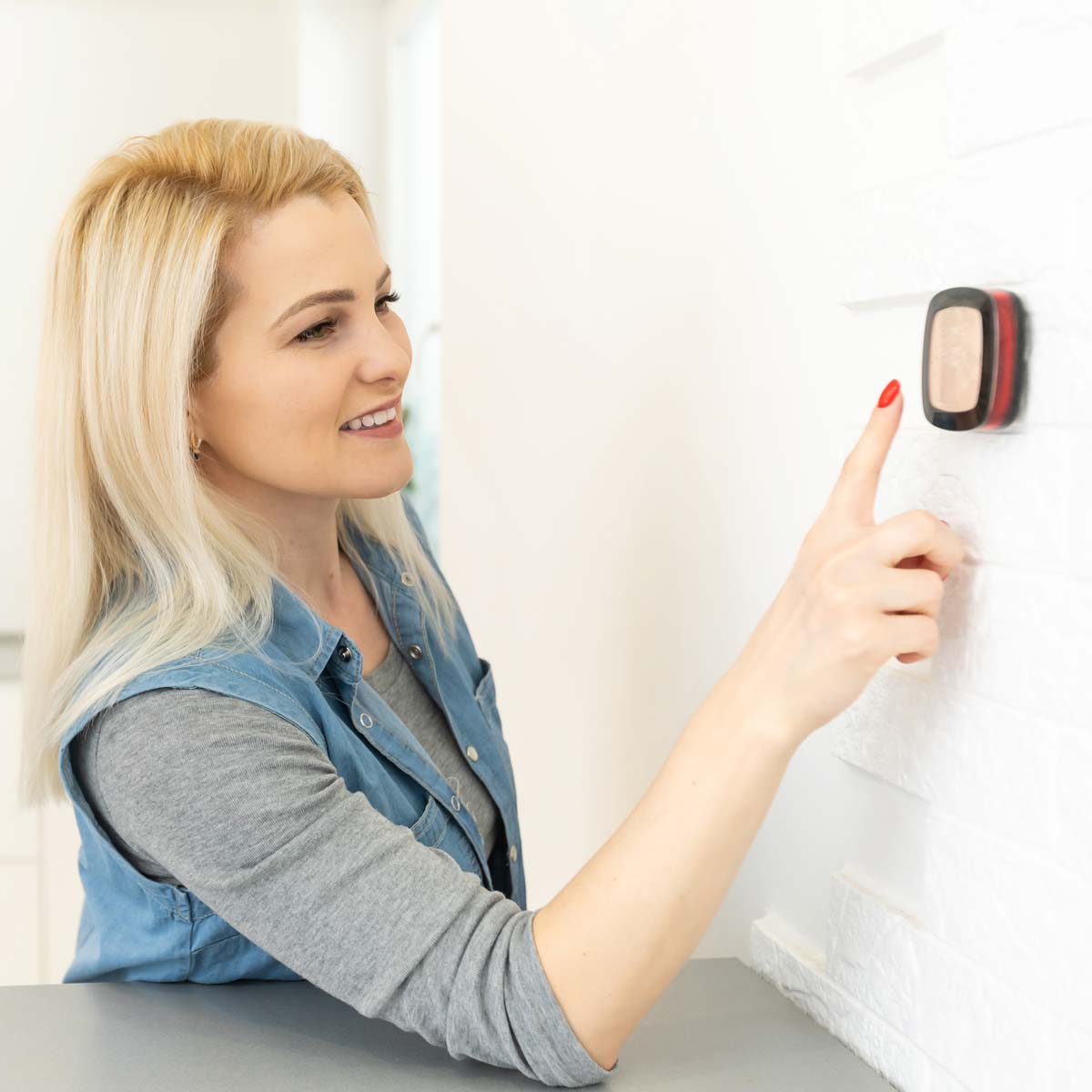 What is an Air Purifier?
If you want cleaner, healthier air in your house without all the cost, you need an air purification product that delivers the most bang for your buck. Air purifiers are residential air quality products that remove the pollution in your home and improve indoor air quality. Air purifiers are essential if you suffer from asthma or are prone to allergies. They also help reduce and even remove second-hand tobacco smoke and other things in the air that are unhealthy to breathe. Air purifiers are products that help you improve your indoor air quality. They help with a wide range of different types of air pollution and odors in the home. Because indoor air pollution is being recognized now as a serious health issue in the U.S., homeowners using air purification products enjoy major benefits in their overall health and sense of well-being almost immediately.
Benefits of Air Purifiers

Less Likely to Get Sick & Improves Sleep Quality
Airborne diseases and respiratory infections spread through microscopic pathogens in the air supply. In a home, when one family member gets the flu, everyone else in the home usually ends up getting that same virus.  When everyone is sharing the same air supply and that air is being recycled without proper filtration, purification and treatment, bugs spread quickly. Contagious viruses and bacteria can be all throughout homes without proper air care. If you want to avoid this from happening in your home, an air purifier is a good way to go.

Dust Removal & Odor Relief
By removing airborne particles from your air supply, air purifiers can also remove stubborn odors they are causing. Overall, air purification makes a home smell better and fresher by removing all sorts of air pollution. Air purifiers also help with odors caused by cooking in the kitchen and smoking in the home. They also help you keep the house cleaner. Without air purification, dust and dirt gather faster on surfaces even with regular cleaning. If this is the case in your home, using an air purifier will slow the rate of dust accumulation drastically.

Cleaner Air That's Far Healthier
Air purifiers are great for health. They improve the overall cleanliness of the air in your home by keeping household air pollution in check and keeping harmful particles out of your air supply. The EPA actually did a study showing indoor air can be anywhere from 2 to 5 times more polluted and toxic than outdoor. Although some air purification products lack germicidal control methods, the air cleaners we sell and install are incredibly beneficial. The iWave-R and Aprilaire Purifier are excellent air purifiers that target and remove the smallest stuff. They can help keep your home's air supply healthy and improve the overall quality and length of life for everyone living inside.

Helps With Allergy Symptoms
If you or anyone in your family have had problems with allergies, you should understand the importance of sustaining an indoor environment that's free of airborne particles that make those symptoms flare up. There are several types of pollen and mold floating around in the air supply in most residential dwellings in Ohio. Installing an air purifier enables you to maintain a healthier indoor environment without it costing an arm and a leg or compromising health.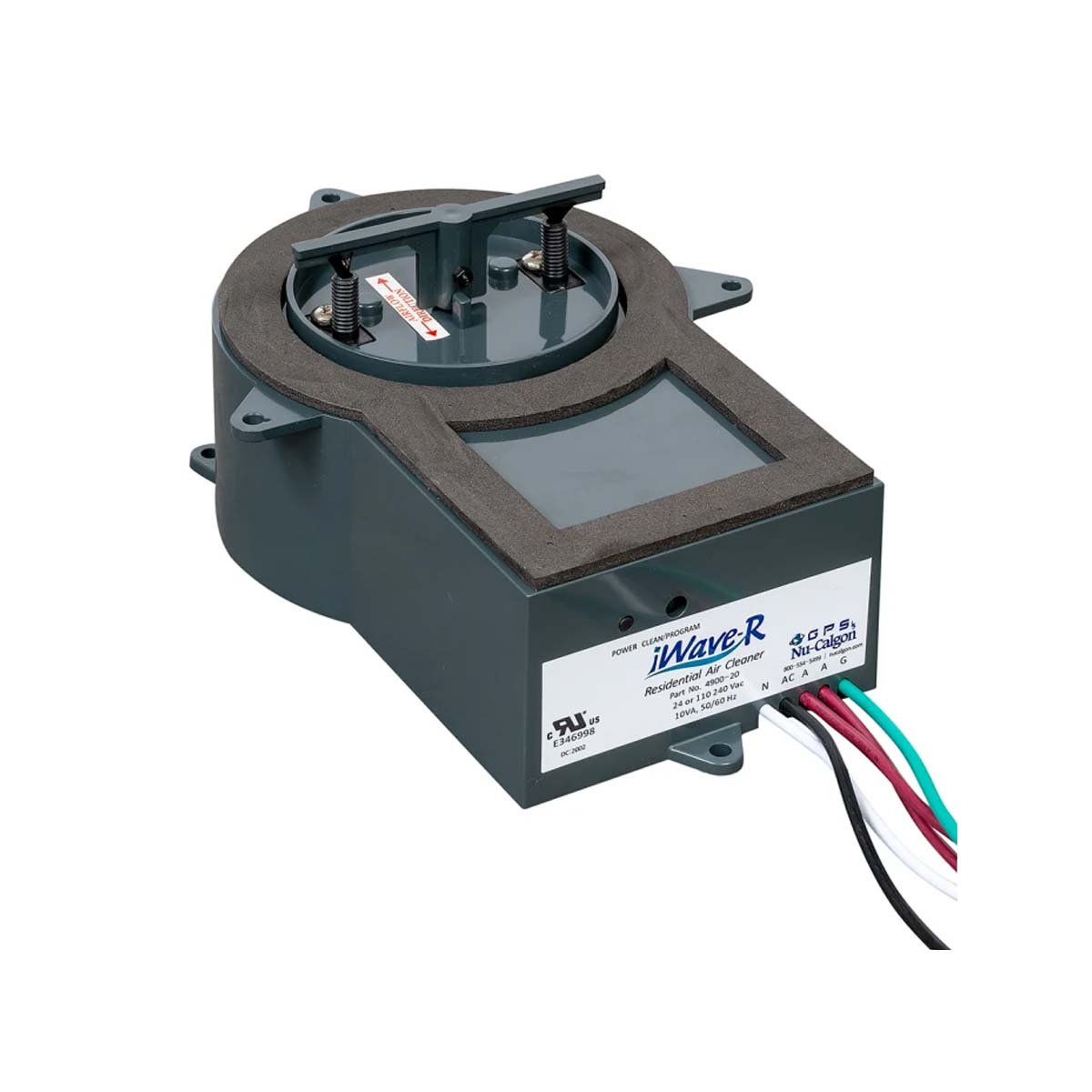 iWave-R Deal
Your air purification experts here at Madeira Heating & Air sell and install the industry's latest ionization air purification products like the iWave-R at the most competitive prices in the Greater Cincinnati Ohio area. If you're ready to upgrade your air supply, we encourage you to check out the special offer we have for the iWave-R.
This special deal on our latest ionization system is only available for a limited time. If you leave this site, we can't promise it'll be here when you return. We encourage you to do yourself and  your loved ones a favor and make a small investment in your well-being and health that will pay off in dividends by protecting your home from bacteria, mold, pathogens and infectious airborne viruses.
3 Tips to Improve Indoor Air Quality

Keep Up With Maintenance
Keeping up with preventative maintenance services is essential for not only equipment longevity and lower heating and cooling costs. It's also essential for home comfort and optimal indoor air quality. In fact, being proactive with your HVAC systems enables the equipment to run more smoothly and do its job effectively like it's intended and designed to. Being proactive always pays off in the long run and seasonal maintenance always improves indoor air quality.

Invest in Better Air Filters
Changing your HVAC system's air filters regularly is one of the most fundamental parts of owning one. Most homeowners know this. What many do not know is that the standard air filter, which is the one-inch fiberglass air filter, usually does nothing to clean the air or improve indoor air quality. It's merely intended to protect the equipment only. This means investing in a better air filter could go a long way in your home at improving your indoor air quality. If you have anything compromising your indoor air quality, this is something you should definitely consider.

Invest in an Air Purifier
Investing in a household air purifier from Madeira Heating & Air is a great option when you're looking for the most cost-effective method for improving your home's overall air quality. Air purifiers help home heating and cooling systems by removing dirt, mold spores, pet dander, dust, pollen, and other pollutants floating around in your home. This makes air filters last longer and while reducing the stress and strain from poor airflow caused by dirty air filters. Air purifiers also kill bacteria, viruses and other microorganisms while removing strange odors and chemicals in the air.
General Air Purifier Questions & Answers
Do air purifiers actually make a difference?
Scientific studies show that simply filtering the air supply in your home with a HEPA filter will remove harmful particles from indoor living spaces. Air purifiers, however, go beyond filtration and target dust, pet dander, dirt, allergens, smoke, mold spores, and more. Additionally, air purifiers are said to work best in homes where the people living there use proper home cleaning techniques and proper living practices that are usually considered fairly common sense.
How can I tell if my iWave-R is working?
The iWave-R is designed to be silent, out of sight and totally maintenance-free. Once this product is installed and functioning, a green LED light becomes visible on the device. When the green light is on, it means the ionizer is working properly and the stepper motor for the cleaning feature is in the home position. If this green light isn't visible when you check, you need to go to your power supply and if the power is on and the breaker is on, you might need to have the voltage to the iWave-R checked. This is extremely rare, nonetheless because when this product is in place and in use for a short while, you won't have to worry about it again. You will soon notice an improvement in your home's air quality.
What does the iWave-R actually do?
While ionizing air purifiers have been on the market for years, the iWave-R is the latest iteration that goes above and beyond what has previously been available to homeowners. It's in a class of its own and is ahead of the IAQ industry standards. The iwaver makes your indoor air supply clean and odor-free. It removes an assortment of indoor air pollution and harmful microbes and toxins. The iWaveR works well for single people living alone, couples and people with large families and multiple people under one roof in a dwelling. In short, the iWave-R removes odors, allergens, microbes, mold, smoke, static electricity, and dust that would otherwise get recycled over and over again in the air supply. Because of the ionization, this product kills harmful microscopic particles like bacteria and viruses.

HVAC FINANCING
Buy Today, Pay Over Time with HVAC Financing
Your local heating, cooling and air care experts here at Madeira Heating & Air have longstanding relationships with a wide range of creditors, lenders and respected financial institutions that we partner with to help you through the process. Our job is to help you maintain optimal home comfort year-round and make manageable monthly payments to pay for your new HVAC equipment. We understand how sometimes home comfort can't wait here in Ohio.
In short, our furnace financing, heat pump financing and A/C finance options are second to none.