Residential Air Conditioning Services in Madeira, OH
We at Madeira Heating & Air, strive to offer Greater Cincinnati Ohio area homeowners superior home comfort at cool air at affordable price rates. When it comes to A/C systems and professional A/C services, we are your one-stop HVAC shop in Southwest Ohio. Our AC technicians are fully insured and highly-trained experts who we expect to perform better than the competition and do the job right the first time. They show up at your home fast, diagnose your air conditioning problem in a timely manner and offer air conditioning repair services that will not end up costing you an arm and a leg. We have your best interest in mind and value honesty and integrity, so you'll know we aren't in this business just trying to make a quick buck. Although a lot of the competition these days are good at putting the "con" in contractors, we do things differently at Madeira Heating & Air.




100% Satisfaction Guaranteed
Our Professionals at Madeira Heating & Air Care About Your Home Comfort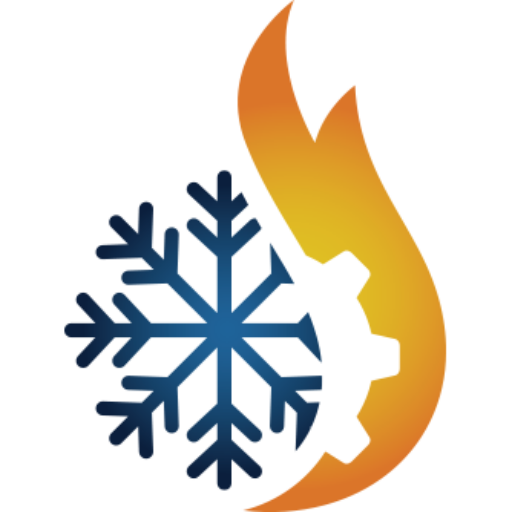 $69 A/C Tune-Up + Check Out
Save $30 | Regular $99
We care about your home comfort and residential air care here at Madeira Heating & Cooling. We possess the expertise and bulk buying power of a major company while bringing the personal touch of a family-operated company. For residents of the Greater Cincinnati area and surrounding areas, we have extended customer care hours 365 days a year, including weekends and holidays. We are open for all your residential A/C and air care needs. We offer a variety of air conditioning services such as A/C installation, A/C maintenance, A/C repairs, central air replacement, A/C tune-ups, and diagnostics, along with air purification systems and dehumidifiers.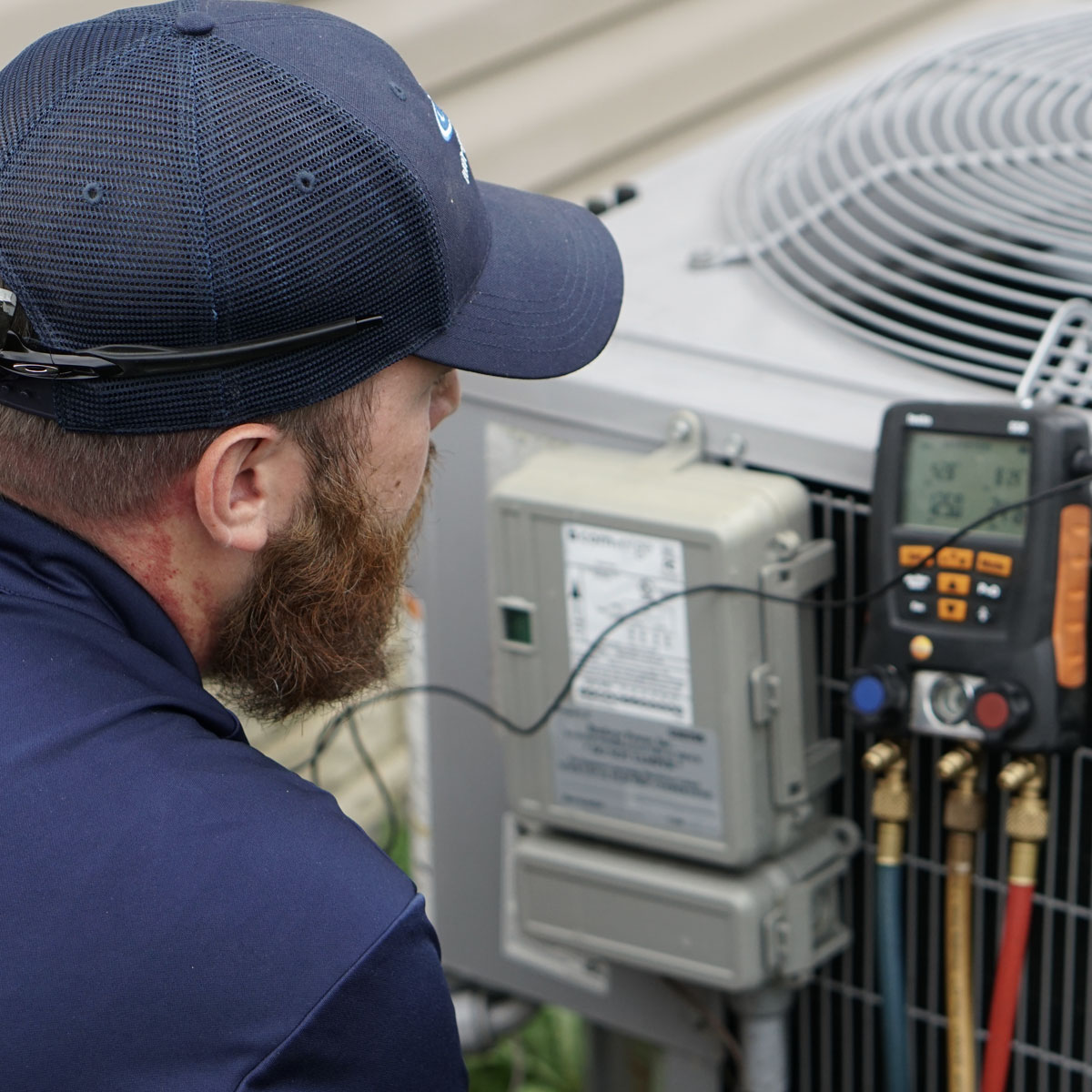 Air Conditioner Repair in Madeira, OH
If your air conditioning system breaks down during Ohio's hot and humid months of summer here in the Greater Cincinnati Ohio area, we suggest turning to a local repair company that specializes in keeping homeowners comfortable at price rates that are competitive. If you have a look at our track record of customer service and excellence, we feel confident you'll find Madeira Heating & Air is the best local air conditioning repair contractor in all of Southwest Ohio.
Cool relief is always a simple phone call away when you choose Madeira Heating & Air for A/C repair services near you. Madeira Heating & Air is a family-owned local HVAC contractor that cares about your home's comfort levels and cool air. As a highly-rated HVAC company here in the Greater Hamilton County Ohio area, we take your A/C repair call seriously and send an expert right away.
Air Conditioner Maintenance in Madeira, OH
When our home cooling equipment is operating smoothly and we have cool air flowing throughout our home during the summer, a lot of homeowners are prone to forgetting about their central air conditioning units, even though they work tirelessly day after day.
Because of this, air conditioners can become under-appreciated, or taken for granted. This changes, nevertheless, when something goes wrong and we lose the cool air we rely on in our homes. If your A/C breaks down or stops providing the cool air in your home, we want you to know you can call us and we can send over an HVAC expert to perform A/C repairs right there on the spot.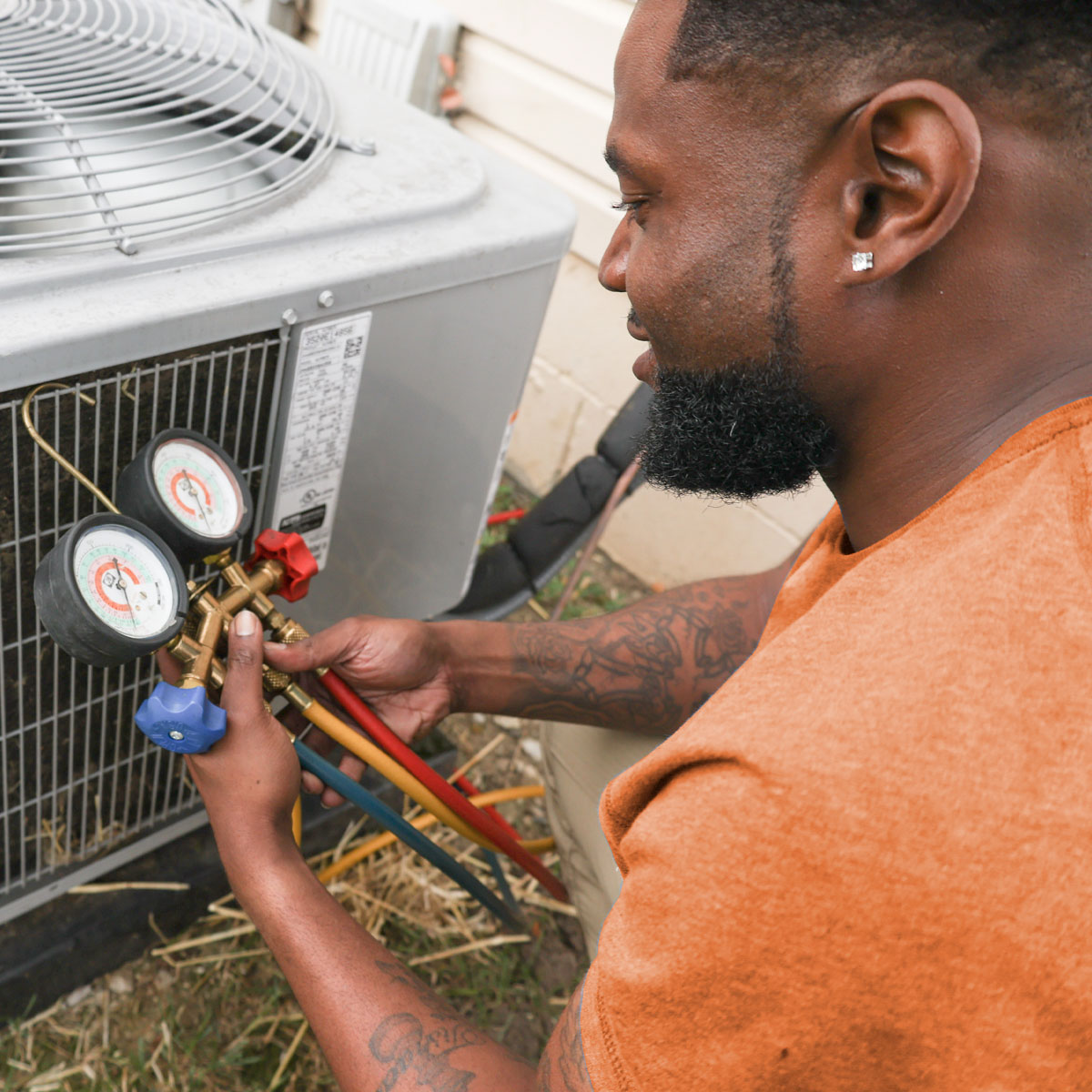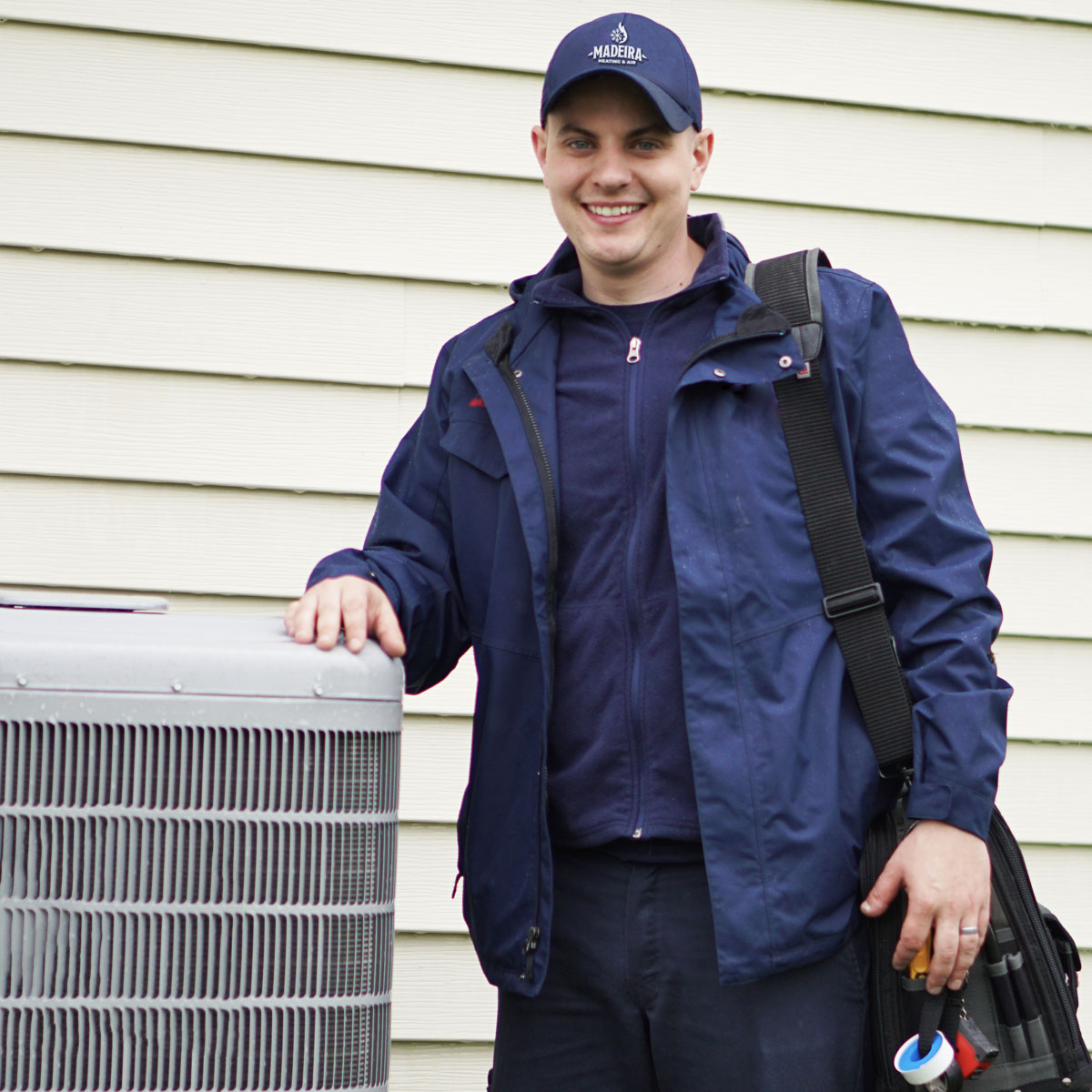 A/C Installation & Replacement in Madeira, OH
Need a new home cooling system? At Madeira Heating & Air, our reputation is as solid as the systems we sell! When the time comes to place your central air conditioning unit, you need to find an HVAC company that has a solid reputation as company homeowners trust. Madeira Heating & Air is your local A/C installation company here in the Greater Cincinnati Ohio, area offering air conditioner installation services on top-of-the-line AC units at competitive prices.
Madeira Heating & Air makes the entire A/C replacement and A/C installation process as easy as a breezing. Whenever we install a new air conditioner, we make the entire experience a positive one — from the time you first call all the way until the system is installed and we are leaving your home and your brand new A/C unit is working properly — we customize all your home cooling system needs, we believe keeping your home comfortable should be as easy as a breeze. You should never have to compromise quality to try to save money on HVAC costs.
Big Savings on HVAC Services in Maderia, Ohio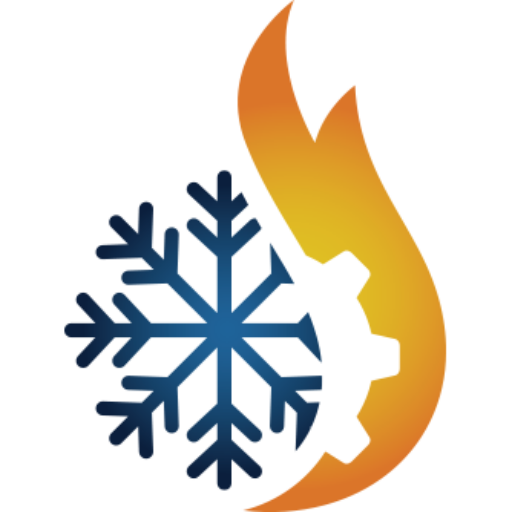 $0 Instant Online Estimate
Get a free quote!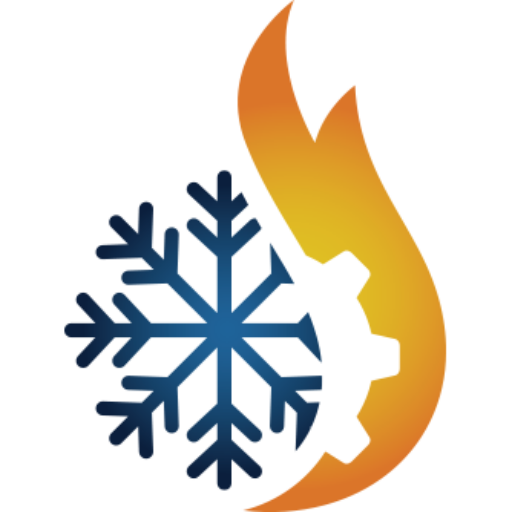 10% off Service Call
Book Now
4 Air Conditioning Efficiency Tips
With commercial and residential air conditioning costs on the rise in Ohio, it's now more important now than ever for homeowners to utilize energy-efficient home cooling solutions that optimize their HVAC systems. During the hottest months of the year, air conditioners become necessities for rest and relaxation from Ohio's sweltering heat. Crisp cool air indoors is essential when it's hot and humid outside. If you're looking for ways to lower your home cooling costs and keep your A/C system running at its best, check out the following A/C efficiency tips:

Fans and Ventilation
Taking advantage of all your home's ventilation in addition to using fans is a very effective way to make your home feel cooler at a fraction of the cost of simply using the air conditioning unit alone or exclusively. Although it's not unlikely a fan alone would sufficiently replace your AC unit completely, they can be excellent additions. Fans supplement A/C usage to keep the air flowing. They work very nicely by themselves when it's not so hot outside. 

Replace Air Filters Frequently
Air filters directly affect the system's airflow and air conditioning systems need adequate airflow to operate efficiently. Because of this, it's extremely important to remember to check air filters regularly during the summer. These filters often accumulate dust and dirt quickly and become obstructed. This hinders airflow. Ideally, you should be checking your A/C system's air filters every month throughout the summer by cleaning and replacing them as frequently as necessary. Doing so can lower overall energy consumption by 5 to 15 percent.

Air Vent and Air Duct Maintenance
Make sure your air ducts are properly insulated and sealed heading into the summertime, especially any that might go through the attic or any other areas that aren't air-conditioned. Furthermore, it's a good idea to check for holes or leaks in the ductwork once every year. If you find air leaks, duct tape can be used as a temporary repair. However, eventually, holes and leaks will need to be fixed properly by a professional. 
Limit Sunlight
Direct light from that hot summer sun can warm things up quickly in a dwelling. Although sunlight can be nice and great for ambiance during the summertime as a natural source of light in our homes, it can also cause the temperature to increase, making it warmer in the house. We recommend preventing outdoor sunlight from coming indirectly. Close your blinds and drapes or invest in blackout curtains to reduce exterior heat. 
General Cooling Questions & Answers
What do I do if my home cooling system isn't blowing cold air?
If your home cooling system isn't blowing noticeably cool air, we suggest checking the simple solutions before calling an expert to see if it's not something you can't handle on your own. This includes the thermostat and its batteries, the controls and the power source.
If this isn't the cause of the problem and your a/c still fails to do the job, check your air filters. A/C air filters need to be changed or cleaned frequently. If your air filters are clogged or dirty, change them right away. If the problem still exists after checking all this and your circuit breaker, give us a call so we can help!
What are the different types of AC systems available?
Homeowners can choose from several different types of cooling systems. Although the most common in the Miami Valley area tend to be centralized A/C's, there are also ductless AC systems and zoned AC systems. The fourth option would be a heat pump. The standard centralized cooling system usually consists of an outdoor unit and an indoor component that works with the heating system. Ductless AC systems or mini-splits consist of an outdoor heat pump that connects to an air handler. Zoned air conditioning systems are great for homeowners wanting to cool specific rooms. 
How does my AC system work?
When a home cooling system is functioning properly, it always runs in cycles. The cycle begins when the system's thermostat detects it's warmer than your set temperature level. When it detects the rise in temperature, the A/C will kick on and pull the warm air across evaporator coils inside the system. Using liquid refrigerants in your A/C compressor, these coils absorb the warmth in the air and remove moisture to cool it off. During the cycle, the heat is released outdoors through the A/C's fans and the cooled air goes into the home. Eventually, the cooled refrigerant goes back to the indoor unit where the process is repeated to achieve the desired temperature. Overall, the cycles should be infrequent and longer. Shorter, more frequent cycles is a sign of a problem.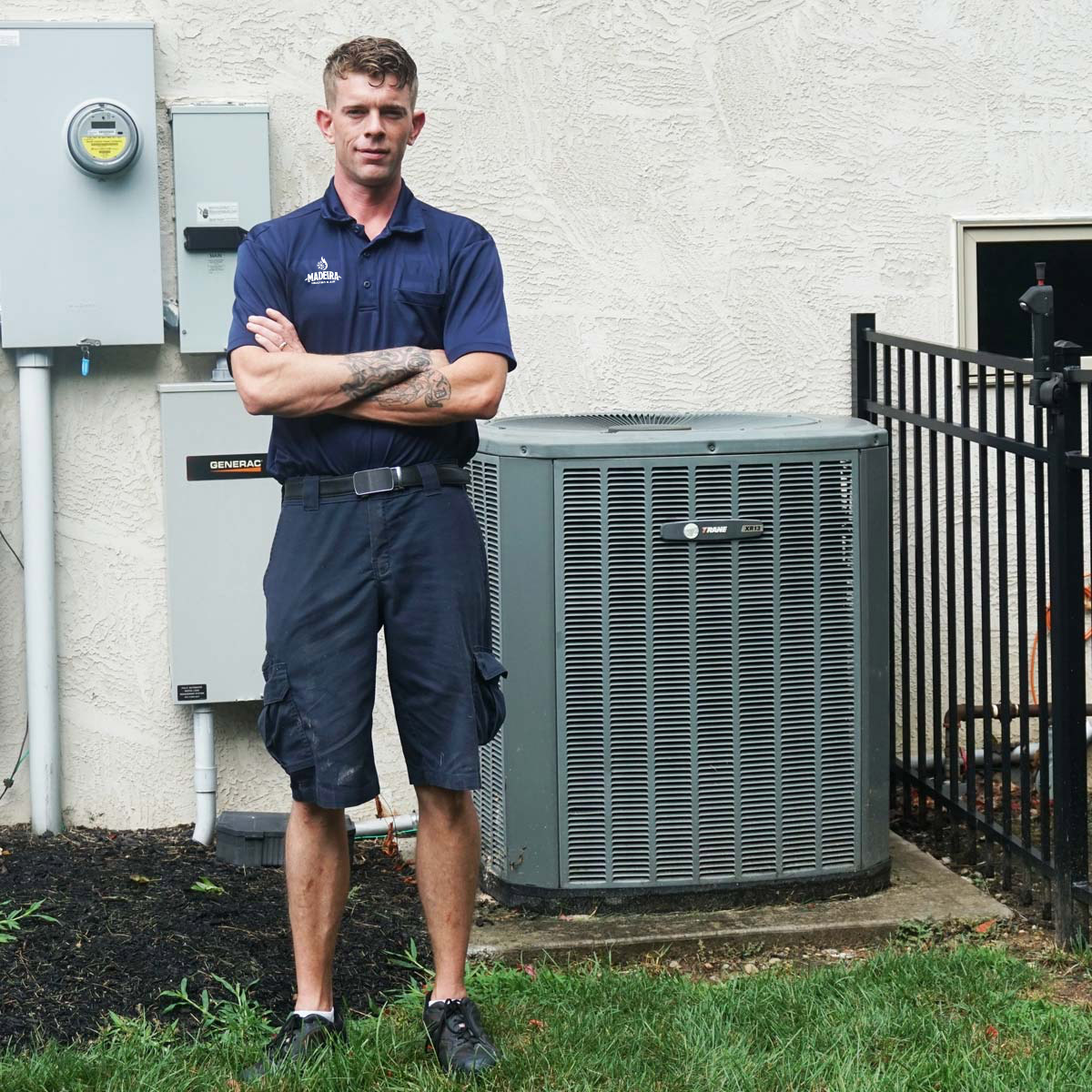 What is a Heat Pump?
For homeowners to minimize their impact on the environment while curbing home cooling and heating costs, investing in heat pumps is a great way to do so. Homeowners use their HVAC systems year-round to stay cool during the hot, humid summers and stay comfortable and warm during the brutal winter months. Heat pumps appear like most central A/C units on the outside of homes. However, they are not a home cooling system alone. These pieces of equipment also provide a certain degree of warmth for houses. Heat pumps are designed to transfer heat with the use of refrigerants. A reversing valve allows homeowners to switch back and forth between cooling and heating depending on the season and their preferences. These pieces of equipment can help owners who are concerned about reducing their carbon footprint because heat pumps burn fossil fuels to generate heat instead of using refrigerants and electricity. If you're in the market for a residential heat pump and would like a free estimate on your Heat Pump Installation services today!
Emergency Air Conditioner Services in Madeira, OH
Madeira Heating & Air offers emergency air conditioning services that are fast and affordable for homeowners throughout Southwest Ohio. If your air conditioner breaks down and you find yourself sweating Ohio's muggy summer heat — call Madeira Heating & Air today. We are a local, family-owned and operated HVAC contractor that handles all types of air conditioning and indoor air quality needs in one place.
If you're having an issue with an air conditioner in Southwest Ohio call us right away, we can run low-cost A/C diagnostics to pinpoint the precise problem. Additionally, we service and repair all types of A/C equipment, all makes models and brands of equipment. We check and repair everything from A/C coils and A/C condensers and compressors, to fan motors, refrigerant lines, drainage, sensors, electrical wiring and more. The average residential air conditioning system can usually be broken down into 4 major components: Evaporator coils, A/C compressors, condenser coils and expansion valves. When your is broken down or isn't running as it should, you're in the right place. You don't need to go anywhere else and you don't have to wait when you have a top-rated A/C contractor like us that's always a mouse click or phone call away! 
Schedule Now
24/7 Emergency Service Available

Authorized Amana Dealer in Madeira, OH
We are proud to serve Southwestern Ohio as the area's official Authorized Amana Brand Dealer. The Amana Brand is a trusted name in the home heating and cooling industry. This All-American Brand has a distinguished history of innovation and superior quality. We look forward to installing these high-quality residential HVAC products at the most competitive price rates in the Greater Hamilton County area market with a 100% customer satisfaction guarantee on every job we do. Serving the Greater Cincinnati area as an official Authorized Amana Brand Dealer comes with the Amana Advantage. The Amana Advantage includes a variety of benefits we pass on to customers, such as amazing warranty coverage, in-house HVAC finance options, top-notch preventative maintenance programs, and much more.
HVAC FINANCING
Buy Today, Pay Over Time with HVAC Financing
Your local heating, cooling and air care experts here at Madeira Heating & Air have longstanding relationships with a wide range of creditors, lenders and respected financial institutions that we partner with to help you through the process. Our job is to help you maintain optimal home comfort year-round and make manageable monthly payments to pay for your new HVAC equipment. We understand how sometimes home comfort can't wait here in Ohio.
In short, our furnace financing, heat pump financing and A/C finance options are second to none.