Furnaces & Home Heating Systems in Madeira, OH
Do you need help with a furnace or home heating unit? Are you looking to make your current home heating system last as long as possible? Are you replacing your furnace or heater and needing a local furnace technician?
Comfort is always an easy phone call away when you choose Madeira Heating & Air — a local company that takes your home comfort seriously. Madeira Heating & Air is a local HVAC company that helps area homeowners with any and all home comfort system and air quality needs. Whether your furnace isn't working properly or you're wondering whether it's able to handle another Ohio winter, never wait until it is too late and you lose your source of warmth during the winter! Losing heat can become a nightmare for people in our climate! Call us today so we can get your comfort-making equipment running like it should without delay!




100% Satisfaction Guaranteed
Our Professionals at Madeira Heating & Air Care About Your Home Comfort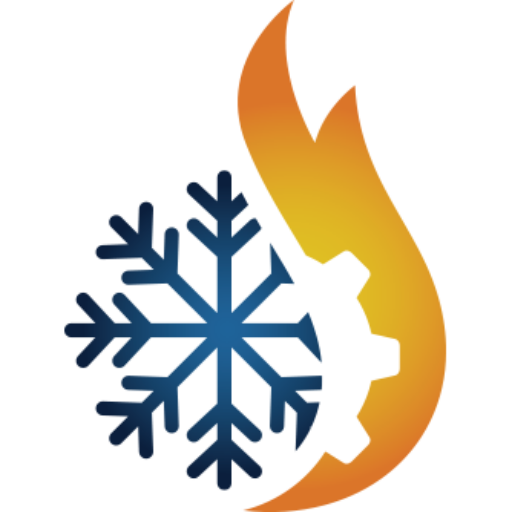 10% off Service Call
Book Now
As your local heating company in Madeira and surrounding Southwest Ohio communities, we offer the full scope of HVAC products and services. During the winter, this includes everything from furnace installation, heating system replacement, seasonal maintenance, heater repair, furnace repair, furnace diagnostics, furnace tune-ups and furnace safety checks.
Whether you need a new furnace or your old furnace is giving you problems or showing signs of old age — you can rest assured our home comfort experts here at Madeira Heating & Air have your back. Our technicians are NATE-certified, licensed and insured, and we offer a wide selection of top-quality heating systems at competitively low price rates.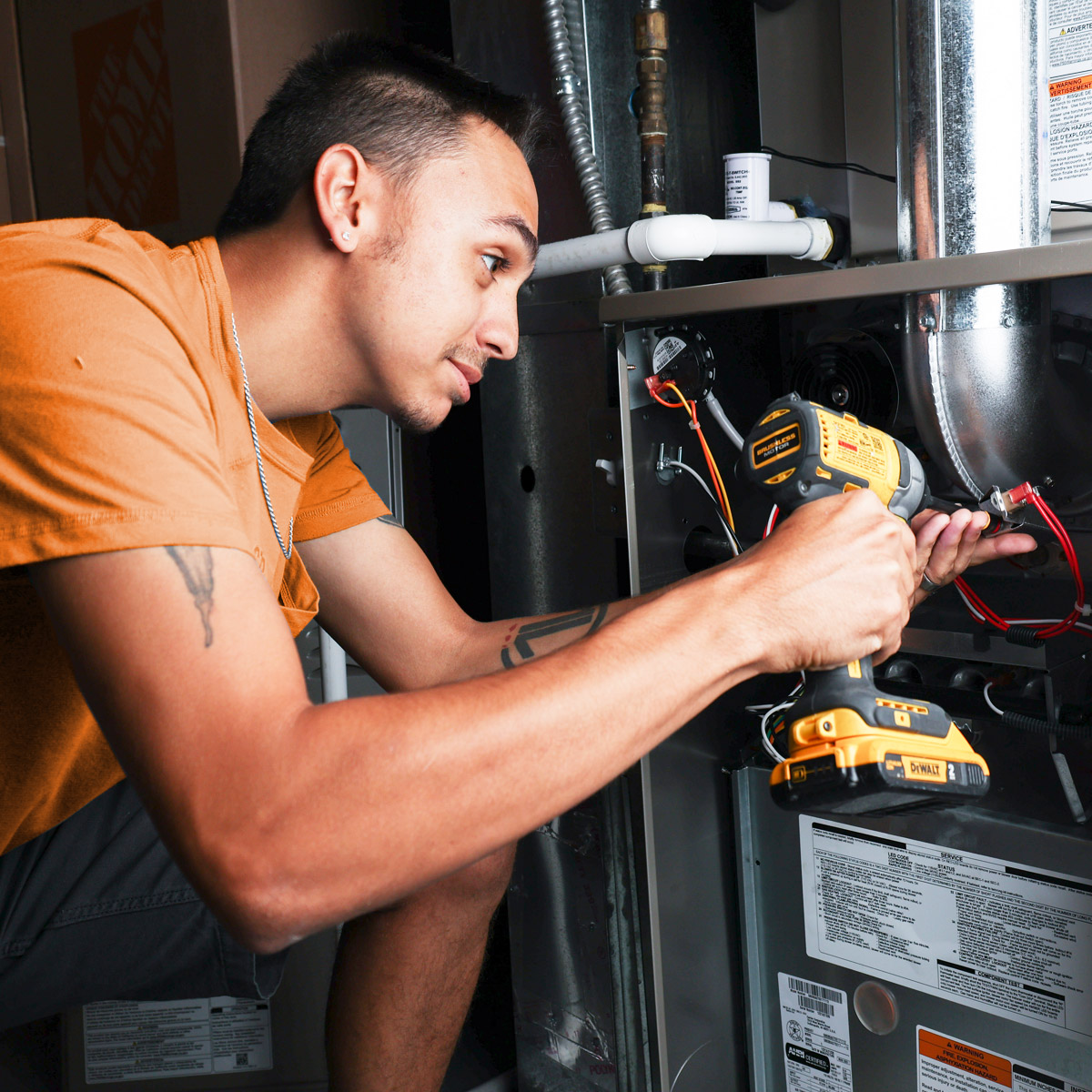 Furnace Repair Services in Madeira, OH
If your furnace breaks down or you start having any other issues with your home heating system  — Madeira Heating & Air is the company to call for all your residential furnace repair needs, no matter what they might be. We offer emergency furnace repairs every day of the year here in Hamilton County and surrounding areas — 24 hours a day, with expert technicians, friendly prices and customer satisfaction guaranteed.
If you have an issue with your furnace, don't delay calling us today! We go to great lengths to make sure we handle your furnace repair as quickly and efficiently as possible, performing fast and affordable furnace diagnostics with no obligation. Because we understand the difficulties of owning a home and keeping it warm throughout the winter, we feel homeowners should get the most for their hard-earned money on all HVAC services. Emergency heater repairs are no exception. To make this happen, we are always looking to cut the cost to you, our customer, without cutting the slightest bit of quality. With Madeira Heating & Air, you get the expertise and technology of a big HVAC company, but the prices and personal touch of a small family business.
Heating System Maintenance in Madeira, OH
Are you looking to make your furnace or heating system last longer while performing more efficiently and safely? If so, you should consider maintenance. Seasonal maintenance is essential heading into the home heating season during the fall. Not only will it help you prevent furnace failure during the coldest time of the year, it will also save you money on heating costs while prolonging your equipment lifespan.
Our residential furnace maintenance service at Madeira Heating & Air includes a Furnace Tune-Up plus a Furnace Safety Check. We service all brands of equipment. Overall, it's a great investment to make sure your home heating system and it keeps your warranty active. Overall, it helps increase your home heating output, minimize energy bills and maximize efficiency in addition to decreasing the likelihood of a furnace breakdown during the winter.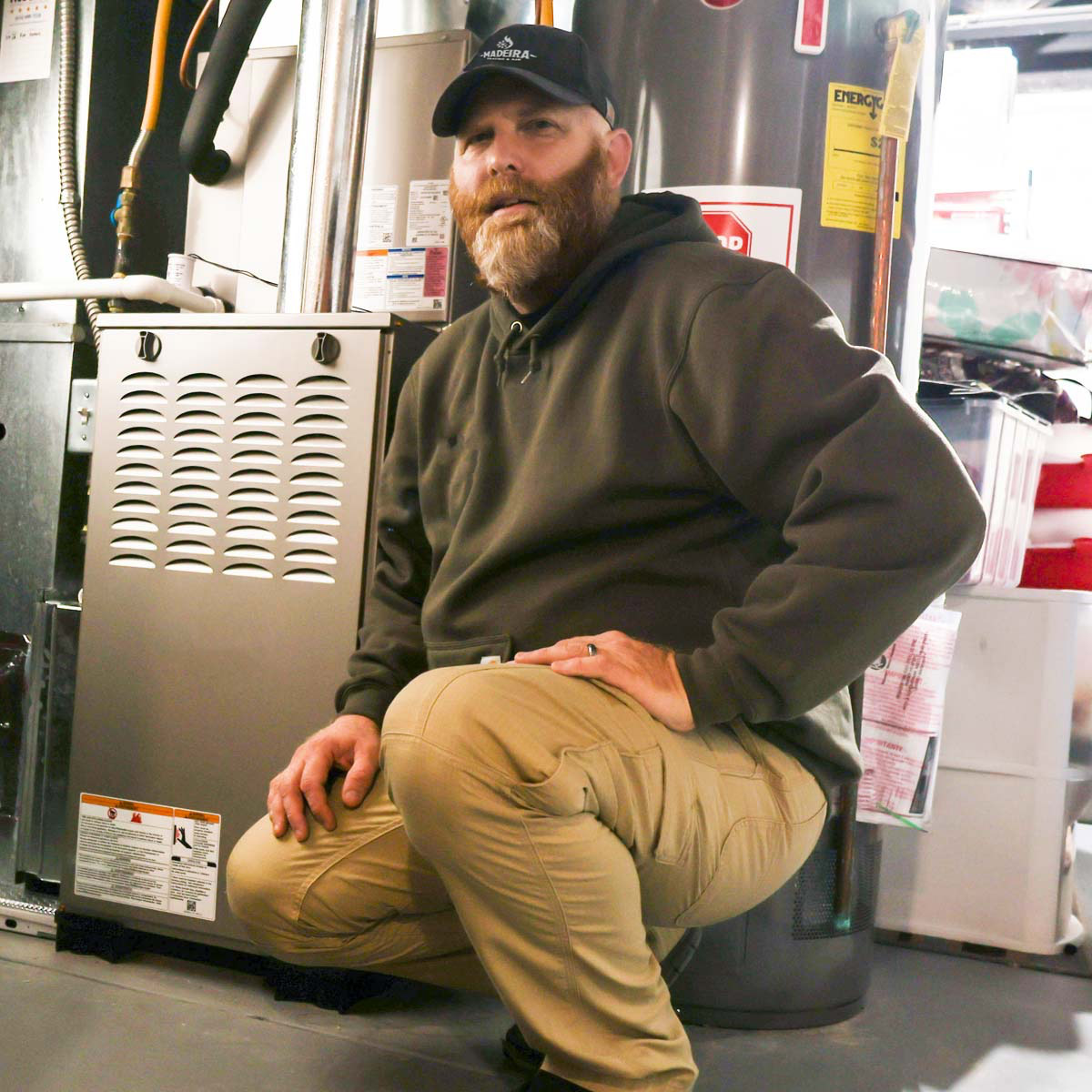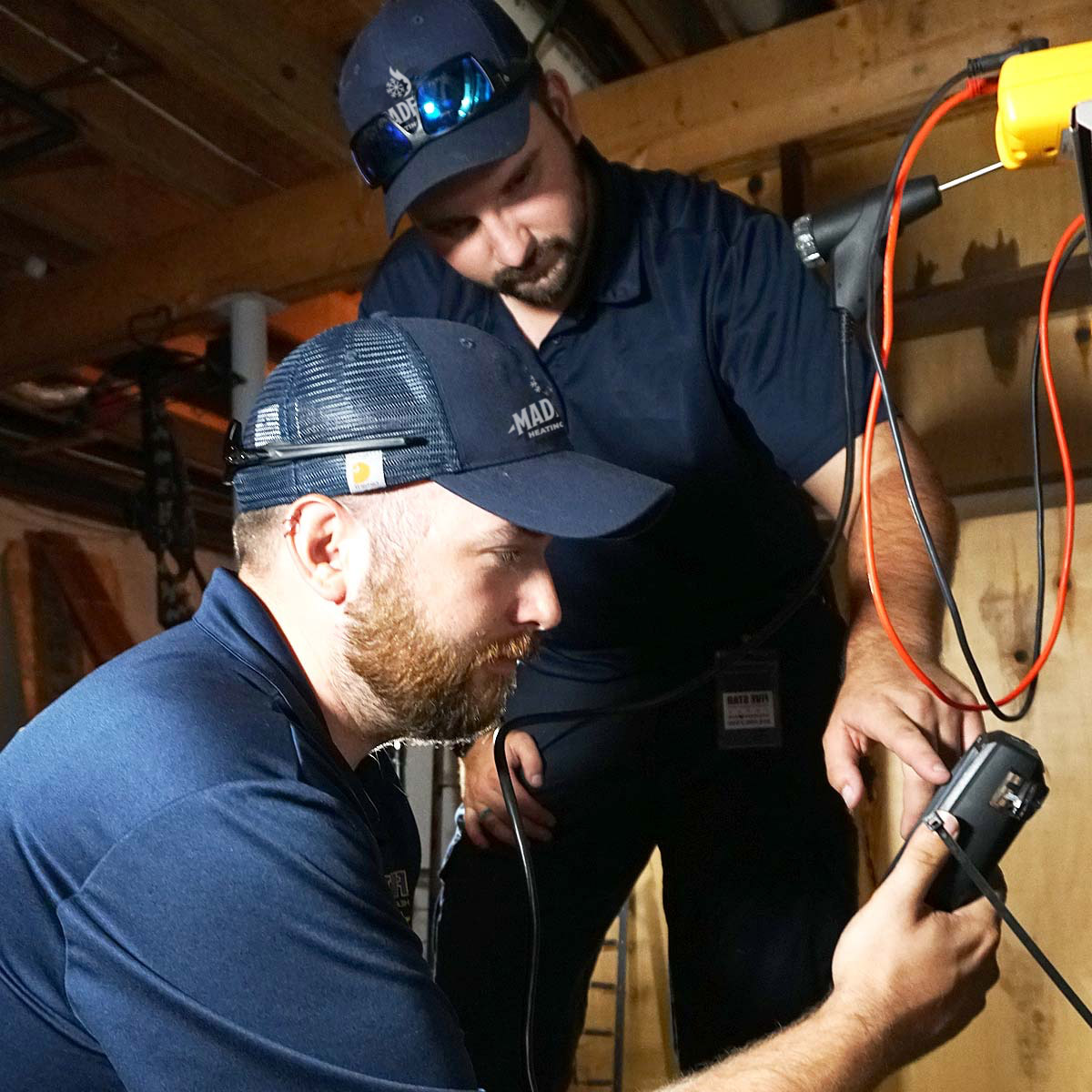 Furnace Replacement & Furnace Installation in Madeira, OH
Furnace installation and furnace replacement have never been so easy and affordable! Installing a new heating system in your Madeira Ohio area home could pay for itself if you have an older furnace that lacks the efficiency of our newer heating systems that are more affordable than ever.
Your local furnace replacement team at Madeira Heating & Air specializes in delivering the highest quality heating systems on the market at the lowest possible prices. We believe homeowners in Southwest Ohio should never have to sacrifice home comfort or quality to try to save on furnace replacement costs. You get what you pay for in this business!
When you choose Madeira Heating & Air, you're getting a team that's been around in this business for decades, a local team with strong relationships to HVAC industry leaders and innovators. Although we are a smaller family-owned company, we have the bulk buying power of a big company. Bulk buying power lowers our cost so we can lower the cost to you. The end result is a win-win for all.

Authorized Amana Dealer in Madeira, OH
We are proud to serve Southwestern Ohio as the area's official Authorized Amana Brand Dealer. The Amana Brand is a trusted name in the home heating and cooling industry. This All-American Brand has a distinguished history of innovation and superior quality. We look forward to installing these high-quality residential HVAC products at the most competitive price rates in the Greater Hamilton County area market with a 100% customer satisfaction guarantee on every job we do. Serving the Greater Cincinnati area as an official Authorized Amana Brand Dealer comes with the Amana Advantage. The Amana Advantage includes a variety of benefits we pass on to customers, such as amazing warranty coverage, in-house HVAC finance options, top-notch preventative maintenance programs, and much more.
Big Savings on HVAC Services in Maderia, Ohio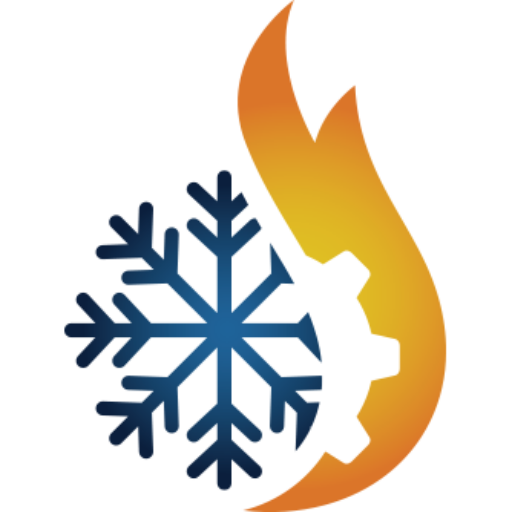 10% off Service Call
Book Now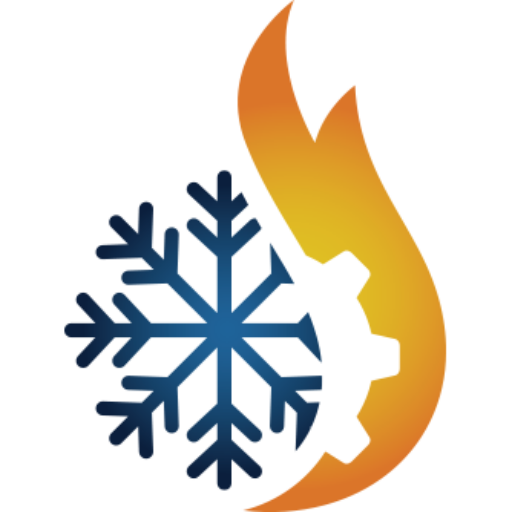 $69 A/C Tune-Up + Check Out
Save $30 | Regular $99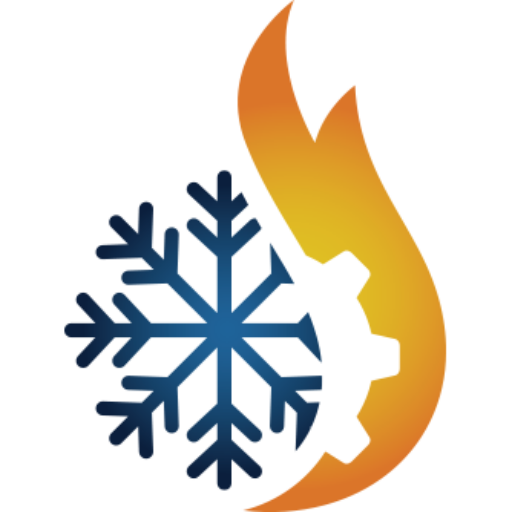 $69 Furnace Tune-Up + Safety Check
Save $30 | Regular $99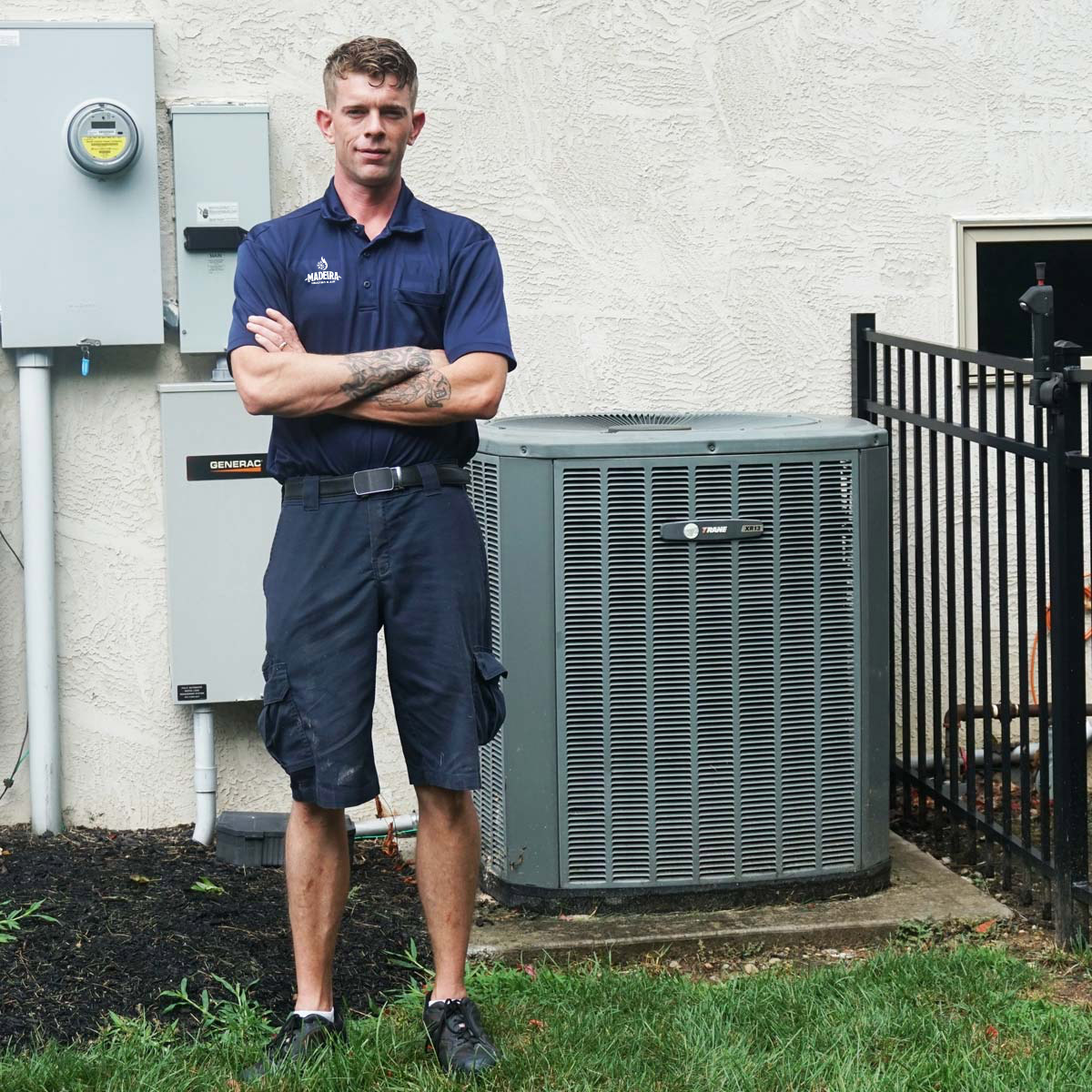 What is a Heat Pump?
For homeowners to minimize their impact on the environment while curbing home cooling and heating costs, investing in heat pumps is a great way to do so. Homeowners use their HVAC systems year-round to stay cool during the hot, humid summers and stay comfortable and warm during the brutal winter months. Heat pumps appear like most central A/C units on the outside of homes. However, they are not a home cooling system alone. These pieces of equipment also provide a certain degree of warmth for houses. Heat pumps are designed to transfer heat with the use of refrigerants. A reversing valve allows homeowners to switch back and forth between cooling and heating depending on the season and their preferences. These pieces of equipment can help owners who are concerned about reducing their carbon footprint because heat pumps burn fossil fuels to generate heat instead of using refrigerants and electricity. If you're in the market for a residential heat pump and would like a free estimate on your Heat Pump Installation services today!
Emergency Home Heating Repair Services in Madeira, OH
Heating system emergencies are urgent matters during the winter months, especially when you live in Southwest Ohio. If your furnace or heating system fails you when you need it most, Madeira Heating & Air has your back. You won't have to lose a single night's rest. Emergency furnace repairs are our specialty. When you call us with a heater problem, our HVAC emergency repair crews are dispatched right away. Without it costing you an arm and a leg, they show up fast and fix your furnace on the spot, usually during the first visit. Madeira Heating & Air understands how a malfunctioning furnace can be a hassle, and even a safety hazard, during the winter months here in Hamilton County, we work quickly to restore the heat in your home. Whether you merely require specialized HVAC repairs or you need your whole home heating system to be replaced, there is nothing our team of home heating heroes can't handle with ease. We offer extended customer service hours and guarantee your satisfaction across the board.
What Are the Most Common Furnace Problems?
Lack of maintenance.

Dirty filters.

Wear and tear.

Electric Ignition or pilot control problems.

Malfunctioning thermostat.

The furnace doesn't heat at all.

The furnace doesn't heat enough.

Frequent cycling.
Schedule Now
24/7 Emergency Service Available
4 Home Heating Safety Tips
Because home heating systems are the second leading cause of residential fires and fire deaths in the country, your home heating experts at Madeira Heating & Air is always putting safety first and foremost with our customers. In every job we do, safety comes first no matter what. Your safety is our top priority. Our NATE-certified technicians and safety team list Four Home Heating Safety Tips to keep you and your loved ones safe this winter without losing comfort:

Fully Functional Smoke Detectors Are Essential
This is one of the most obvious safety tips. Nevertheless, you should have reliable smoke detectors on every level of your home, including your basement. Additionally, there should be one inside every bedroom and outside every single bedroom and sleeping area. These devices should be in good working order and located on the ceiling or high up on the wall. Homeowners are strongly encouraged to test them every month and make sure their batteries are still good.

Replace Your Furnace Filter Regularly
Furnaces require air flow. Without proper airflow, it can become a hazard. Don't forget to check your furnace's air filter once a month during the winter. If it needs to be cleaned or replaced, which is often the case, make sure to do so. Regularly checking and replacing air filters is essential for all HVAC equipment.

Make Sure Your Furnace Has Plenty of Space
Because furnaces generate heat, they require space. If you are storing anything in your furnace room, which is inadvisable, be careful not to set anything flammable anywhere near it. This includes things like carpets, boxes and newspapers. A minimum 3 feet of space around heating equipment is a good general rule of thumb. Additionally, if there are children in your house, make sure they understand not to play around the furnace or go near it.

Furnace Maintenance Includes Furnace Inspection
If you want to make sure your furnace is safe heading into winter, it's essential to have a professional perform a safety check. This is part of seasonal maintenance. Our experts can troubleshoot your heating system from top to bottom and run diagnostics to locate concerns before they evolve into major problems and safety issues.
General Heating Questions & Answers
How much do furnace repairs cost?
The cost of furnace repairs varies case by case, depending on the problem. In general, furnace repair contractors charge a service fee. HVAC service fees typically range from $50 to $100. This fee is in addition to the cost of the repair, which depends on what needs to be done. Add the service fee to the labor and replacement components. Experts suggest the average furnace repair cost is $268.
What are common furnace problems?
While many problems can arise in a heating system, certain issues seem to occur more often than others. For example, the following are the more common furnace repairs: Bad thermostat problem, faulty flame sensors, furnace motor malfunction, and faulty ignitors.
What about emergency furnace repairs?
 Furnace breakdowns can leave a homeowner without heat at the worst possible times — in the middle of the night, during holidays, weekends or other celebrations. Fortunately, Madeira Heating & Air handles emergency furnace repairs and HVAC repair issues outside of normal business hours.

HVAC FINANCING
Buy Today, Pay Over Time with HVAC Financing
Your local heating, cooling and air care experts here at Madeira Heating & Air have longstanding relationships with a wide range of creditors, lenders and respected financial institutions that we partner with to help you through the process. Our job is to help you maintain optimal home comfort year-round and make manageable monthly payments to pay for your new HVAC equipment. We understand how sometimes home comfort can't wait here in Ohio.
In short, our furnace financing, heat pump financing and A/C finance options are second to none.